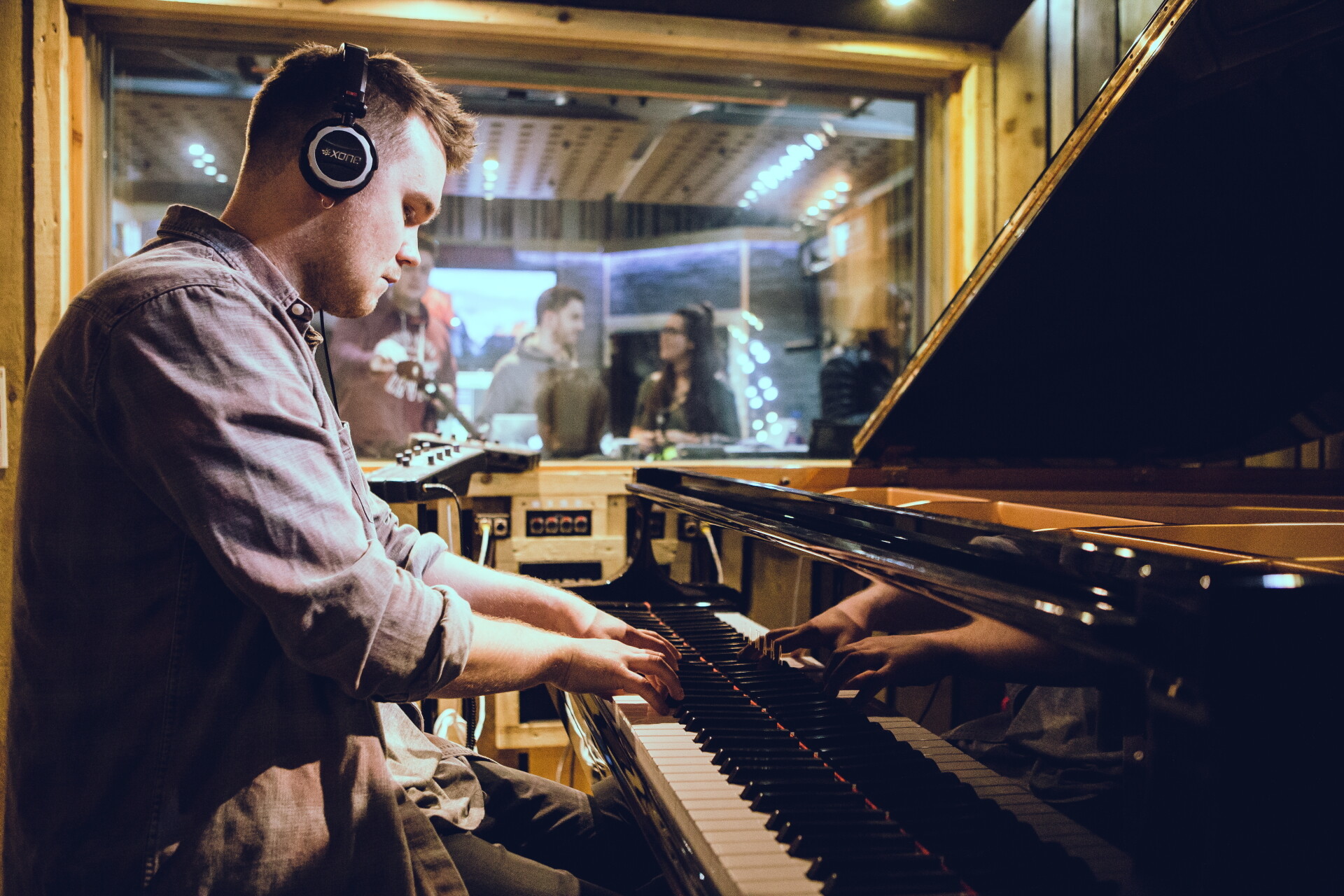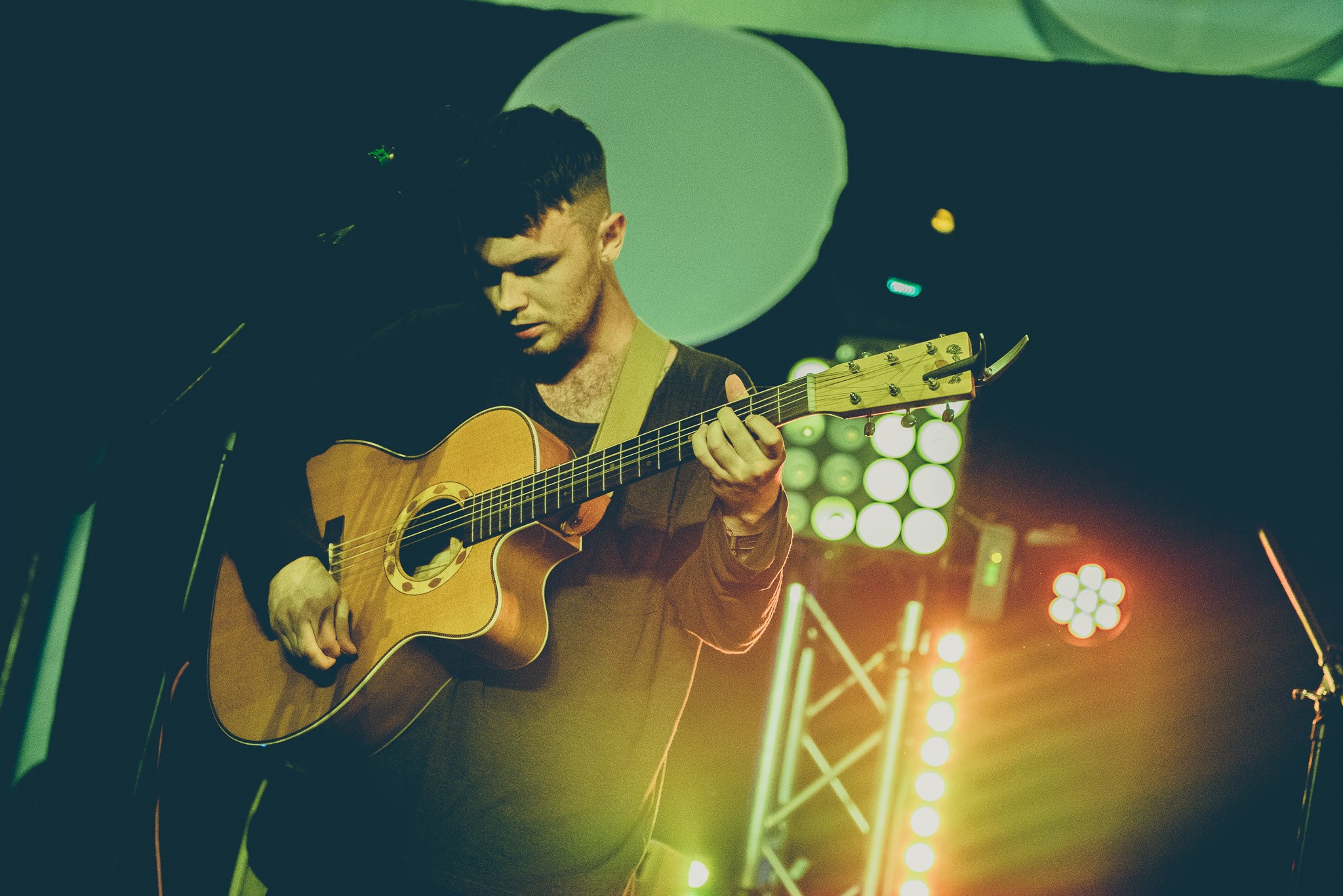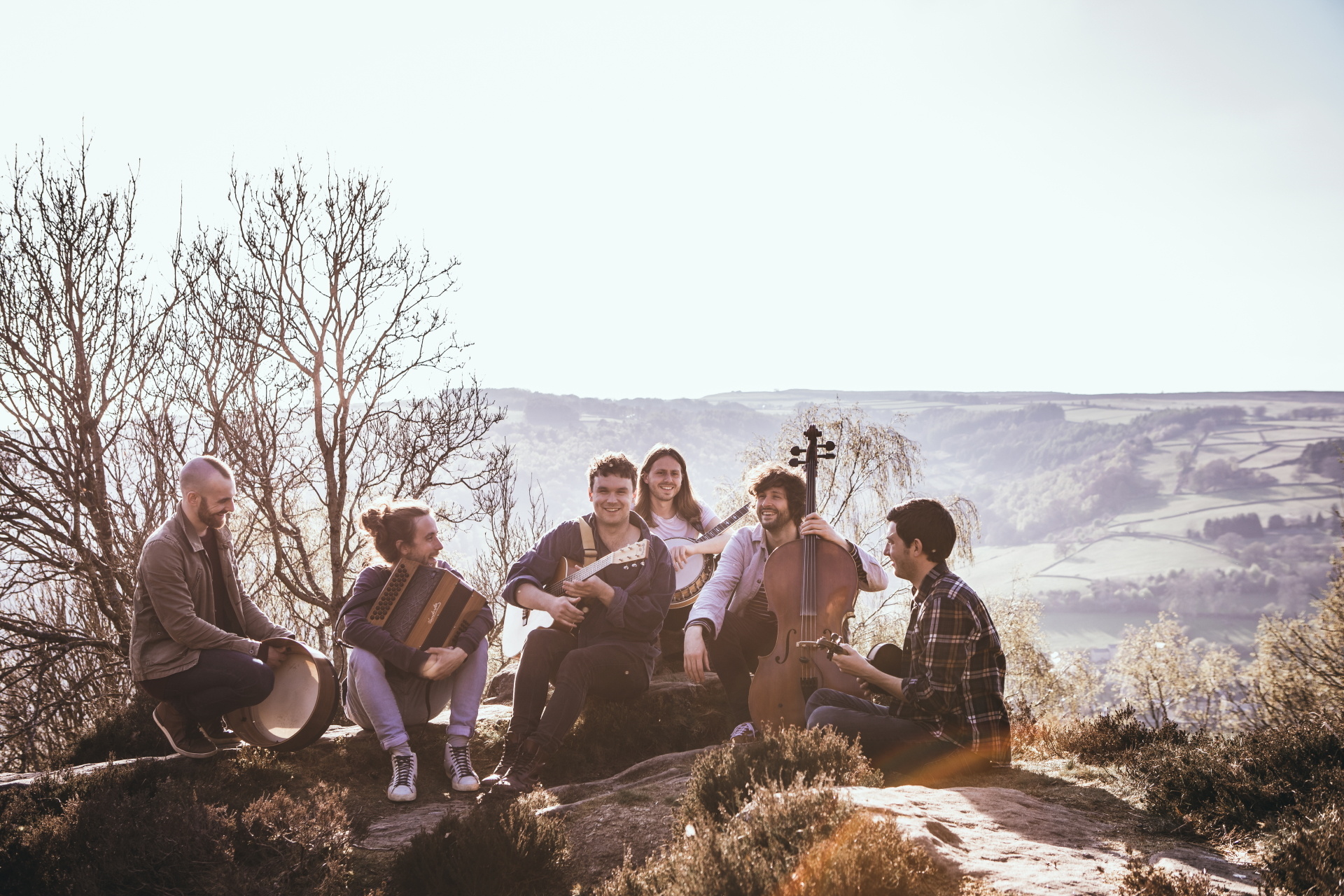 About Sam
Sam Kelly is a BBC Radio 2 Folk Award winning singer, song-writer, producer, and multi-instrumentalist. As a young child Sam spent many a night enraptured, listening to his Irish grandfather tell folk tales, sing folk songs, and play folk tunes on his melodeon. Having caught the bug, Sam has dedicated his life to rediscovering and renewing the sounds of his gaelic heritage, and creating exciting new music that transcends the boundaries of traditional and popular music.
Sam's debut EP - entitled 'Your Way Home' was released in March 2013, which swiftly created a buzz of interest in the folk scene for Sam's music. He followed this up with the release of the widely acclaimed 'Spokes' EP in February 2015. This cemented Sam's place further as one of the most exciting young prospects in the folk scene - landing him a nomination in the Best Singer category at the 2015 Spiral Earth Awards, and grabbing the attention of BBC Radio 2's Folk Show. Touring as a trio with Jamie Francis (banjo) and Evan Carson (percussion), Sam gained a reputation for an incredibly high class and dynamic live show, and the guys rapidly became firm favourites at venues and festivals in all parts of the country. After a barnstorming performance to a completely rammed Club Tent at Cambridge Folk Festival 2015, the guys were invited to play their first session on Radio 2 live from the festival.
Not content with resting on his laurels, Sam enlisted the extraordinary talents of new band members Ciaran Algar (fiddle) and Graham Coe (cello) and went straight back into the studio to record his debut album. 'The Lost Boys' came out in November 2015 to a storm of rave reviews, cementing Sam's place as one of the most rapidly rising stars on the UK folk scene, and enticing Radio 2 to invite the guys into the BBC studios as the featured live session guests on the Mark Radcliffe Show - an honour usually only bestowed upon much more established musicians. The album also landed Sam the Horizon Award for emerging artists at the 2016 Radio 2 Folk Awards, and was championed by numerous legends of folk broadcasting, including Mike Harding - who played tracks from the album for four weeks in a row on his online radio podcast.
In 2017 Sam signed a publishing deal with Wipe Out Music, an agency deal with Strada Music and a record deal with legendary folk label Navigator Records, and in a very exciting year saw his music appear on a wide variety of mediums from Channel 4 Soap Hollyoaks to Sky Sports darts coverage, Sky Arts to Cafe Nero. After a full summer of headline festival slots with his band, he released his second album, and The Lost Boys first album - Pretty Peggy in November 2017. This album proved a huge leap forward for Sam and the band, as they were nominated for Best Group at the 2018 Radio 2 Folk Awards, and Sam was invited to perform songs by Jez Lowe and Ray Hearne alongside an all-star cast of folk musicians including Kris Drever and John McCusker for a special commission called Ballads of the Great War, which was broadcast on Radio 2 on Remembrance Day 2018.
Coming from a family largely made up of Norfolk dairy farmers has left Sam with an unmatched experience of singing in front of hurtfully disinterested Friesians, and his meandering musical journey has ranged from reaching the final of ITV's Britain's Got Talent as a teenager, to becoming one of the most prevalent folk singers of his generation. Whether playing to 13 million people on prime-time television, or to 10 people in a tiny pub, Sam's child-like fascination with music shines through, and his passion for discovering and rekindling the sounds of his musical heritage has gained him the respect of peers and audiences worldwide.
"Sam Kelly, who I just love. What a beautiful singer. He has that really rare male voice, that soft-edged tone, you know those beautiful tenor voices of the 30's and 40's...it really draws you in. Sam's absolutely great, he's going to go places."
Kate Rusby (on the 'next big thing' in fRoots magazine)
"One of the best folk bands on the scene."
Seth Lakeman
"Sam has such a beautiful voice and sings with so much soul. I've seen him perform live a few times and he's amazing"
Cara Dillon
"Amazing, thrilling music."
Mark Radcliffe
"I think this guy is absolutely brilliant… His voice is beyond sublime. One of my favourite singers ever."
Mike Harding
Projects
The Lost Boys
One of the most exciting bands to have entered the UK folk scene in the past twenty years, Sam's band The Lost Boys has gained a reputation as one of the best live acts in the UK and they have packed out festival tents and venues the world over since they started in 2016.
With the virtuosic talents of Jamie Francis (banjo), Graham Coe (cello), Toby Shaer (whistles/fiddle), Archie Moss (melodeon) and Evan Carson (drums), The Lost Boys have become known for their eclectic and innovative reworking of traditional songs and tunes from England, Scotland, Ireland and the USA, as well as stunning original music and the occasional surprise classic rock cover.
Visit Website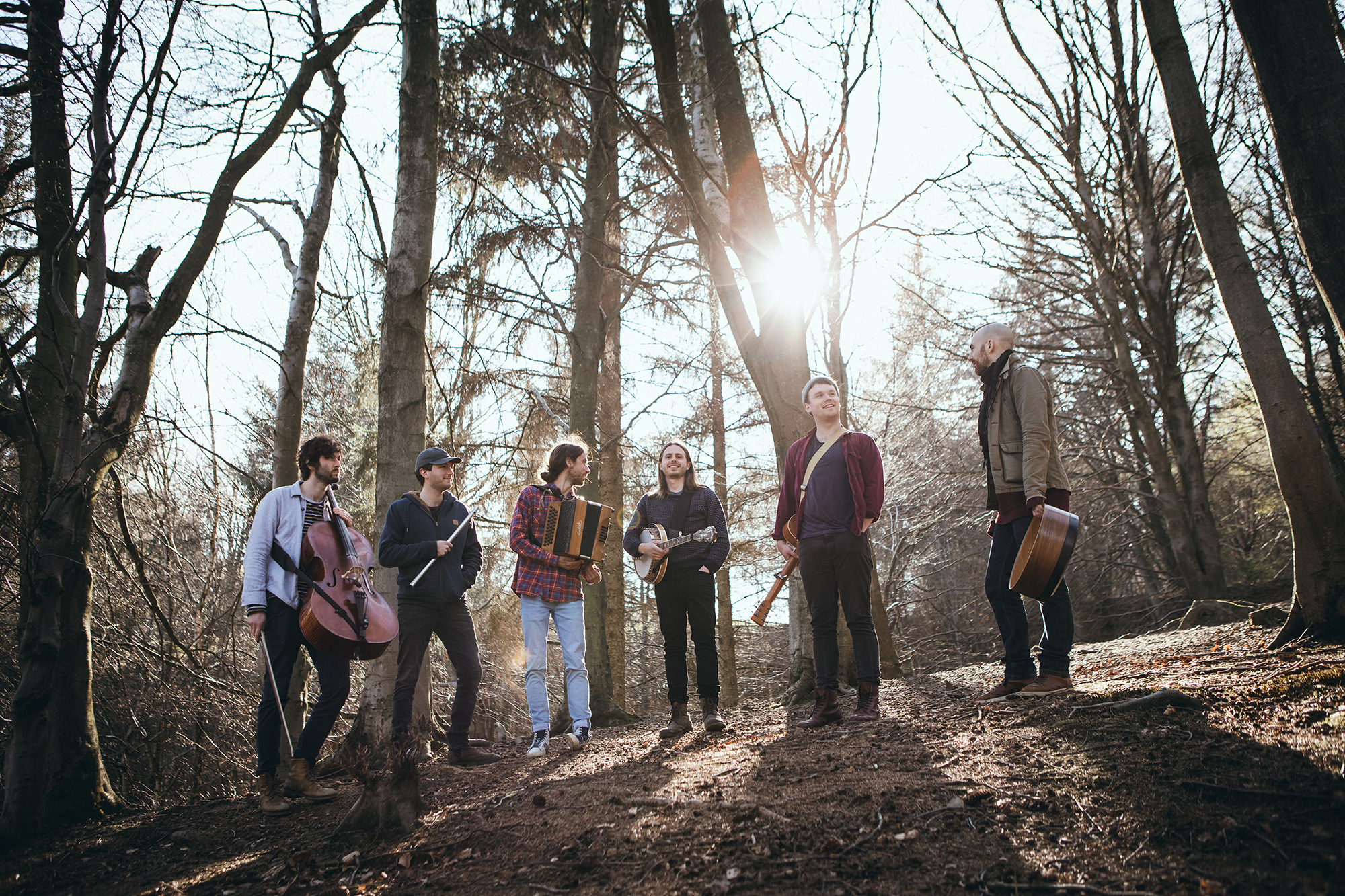 Kate Rusby
Sam plays guitar and bouzouki in the band of Yorkshire folk star Kate Rusby, as well as featuring on her albums Philosophers, Poets and Kings (2019) and 30: Happy Returns (2022).
Ruth Notman and Sam Kelly
Ruth Notman is a singer and multi-instrumentalist from Nottingham. Her first album, Threads, was released in 2007 and sent shockwaves through the UK folk scene and beyond, selling over 10,000 copies, inspiring a generation of young folk singers and garnering the kind of media attention seldom reaped by folk artists. Sam has teamed up with Ruth to form an exciting duo project. The two signed a record deal with Kate Rusby's legendary Pure Records and recorded their debut album with producer Damien O'Kane for release in March 2019.
Visit Website
The Changing Room
His love for Irish gaelic led Sam on to exploring other celtic languages, namely Cornish - one of the most endangered languages in the world. He co-formed the Cornwall-based collective The Changing Room along with song-writer Tanya Brittain, and they began working with Cornish language expert Dr Ken George to write exciting new folk-infused songs in the Cornish language. This partnership has received national acclaim, attracting guest musicians of the highest calibre including Jon Cleave (Fisherman's Friends) and John McCusker, and after numerous features on Radio 2 and Radio 3, Sam became the first person ever to sing in Cornish on National Radio - generating a huge surge of interest in the largely forgotten language. The Changing Room represented Cornwall at the international Pan Celtic song competition in Derry in April 2015 and took the contest by storm, winning all three categories that they were entered in - Best Original Song, Best Traditional Song, and Best Traditional Band. They have released two full length albums and numerous EPs, their most recent album 'Picking Up The Pieces' being released in August 2016.
Visit Website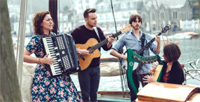 Kitty Macfarlane
Sam is also a keen producer, he has co-produced all his releases to date, and recorded a large amount of The Lost Boys himself. He teamed up with co-producer and university pal Joshua Franklin to record and produce the debut EP from Somerset singer-songwriter Kitty Macfarlane and was released to wide acclaim in spring 2016. Sam also co-recorded and co-produced Kitty's debut full length album – Namer Of Clouds, which was one of the top folk releases of 2018.
Visit Website
Seth Lakeman
Sam was the guitarist in Seth Lakeman's band at various festival shows throughout 2016.
Heidi Talbot
Sam joined Heidi's band for various shows in 2017.
Phil Beer & Friends
Sam played guitar and bouzouki in Phil Beer's band in winter 2016.
The Ballad of the Great War - 1917
Sam was asked to provide music for this special programme alongside Kris Drever, John McCusker, Jez Lowe and more - which first aired on November 11th 2017.
Geoff Lakeman
Sam appeared on Geoff Lakeman's debut album 'After All These Years' in 2016, playing guitar and adding his vocals to the choruses, alongside a legendary folk cast including the likes of Nic Jones, Seth Lakeman, Cara Dillon, Kathryn Roberts and Jim Causley.
Kathryn Roberts & Sean Lakeman
Sam appeared on Kathryn Roberts & Sean Lakeman's 2018 album Personnae singing backing vocals.
John McCusker
Sam played guitar and bouzouki in John McCusker's band for various shows in 2017, and joined John on his 2022 30th anniversary UK tour.
Sam Kelly & Jamie Francis
Sam writes and arranges most of his material with his main musical collaborator, Jamie Francis. After meeting at university in Brighton in 2010 and discovering a common interest in roots music, Sam and Jamie began playing together in a folk band, with Jamie (a guitar player first and foremost) deciding to learn to play the banjo because Sam was already the guitarist. They also performed at many open mics and venues as a duo, performing original, folk and blues songs. Naturally, the lives of two young musicians who have absolutely no idea what they´re doing became choc-full of many colourful experiences (including Sam auditioning for ITV´s Britain´s Got Talent whilst in London for a gig, and ending up getting all the way to the final). They still perform together at folk clubs, venues and festivals, performing inventive interpretations of tunes and songs in between (occasionally) funny anecdotes and stories of their misadventures.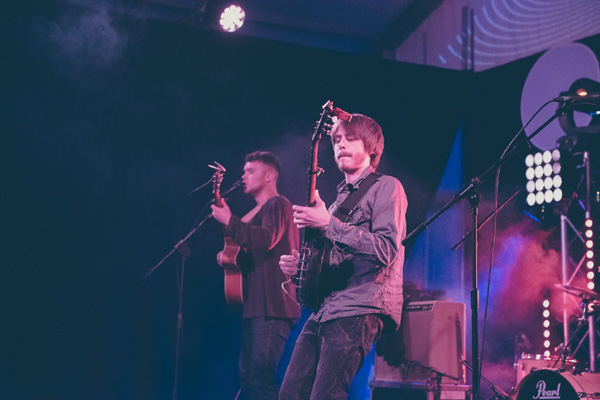 The Company of Players
Inspired by the likes of The Elizabethan Sessions and The Full English, The Company of Players is a contemporary folk collective set up by Jess Distill of Said The Maiden. The purpose of the collective is to write, record and perform songs inspired by the works of William Shakespeare, as 2016 marks the 400th anniversary of his death. Alongside Sam, the project features the talents of emerging folk artists Said The Maiden, Lukas Drinkwater, Kelly Oliver, Chris Cleverley, Kim Lowings, Minnie Birch, and Daria Kulesh. The Company of Players promises to be a very exciting new project, having already been championed by the likes of Mike Harding, and resulted in a full album recording, release and tour in early 2017.
Visit Website